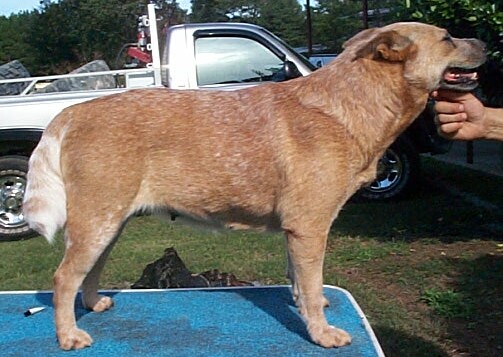 "Alina" October 2004 at Timber Kennels

Timber Kennels was proud to own Alina Vom Eisplatz. She had many exciting conformation wins in the USA and Germany! Aside from 4 German conformation class wins prior to her importation by Lisa, Alina took a hearty 4 point major at the Columbus Kennel Club in Perry, Georgia on Septmeber 1, 2002 - just three months after her arrival into the USA! Another 4 points were earned in April 2003 at the Peach Blossom Cluster Show! She was adored by Judge Donald Booxbaum who awarded her Best of Breed and 2 points at the Kennesaw Kennel Club on October 2003! What an accomplishment by this solid red bitch! She only needed 4 singles to finish her AKC Championship!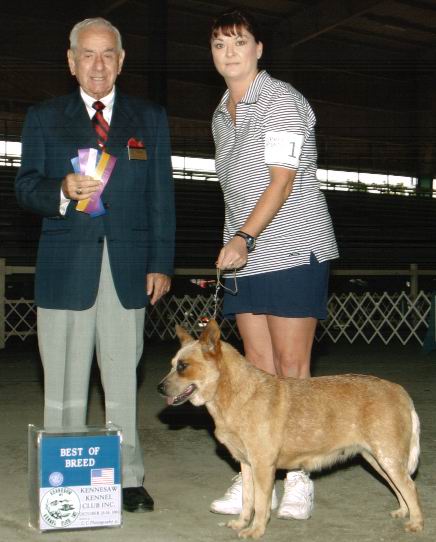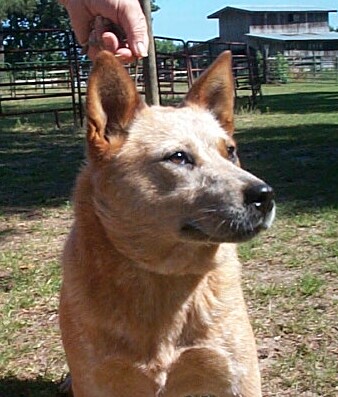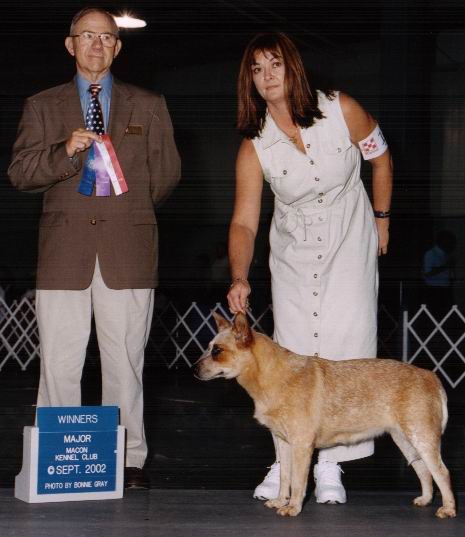 Lisa purchased "Alina vom Eisplatz" on 5-28-02 and what a wonderful addition she did make! She was whelped 8-14-00 in Germany. She is a typey medium red bitch with a half mask and a lovely disposition! Her hips were rated HD-A EXCELLENT on 1-31-02 by the VDH/Federation Cynologique Internationale and eyes rated clear of any genetic defects from the European College of Veterinary Opthamologists on 4-5-02. Alina's hips were rated GOOD in OFA prelim report on 8-2-02. OFA #ACD-1799F35F-PI on 8-28-03. She is pcrd tested Optigen Pattern B #03-215 on 2-6-03 non-affected. BAER (hearing) tested normal. Her left ear is tatooed #241.
Alina earned 4 German conformation show titles before being exported to Timber Kennels. Her sire is a leading European sire Champion Landmaster U'Show Them How, ANKC (S)205428, HD-A EXCELLENT, Aust.Ch., VDH-Esg.96, FCI-Esg.96, Dt.Bsg.95, Dt.Ch.(VDH), B.Ch., EuCH., Lux.Ch. Her dam is Finland-bred Cattlefarm's Blue Beavers Vom Eisplatz, FIN 21300/98 HD-B. See photos below! We are proud to have called Alina one of Timber Kennels very own top show and breeding bitches! She is still alive through her progeny here at Timber kennels! She has stamped her puppies well!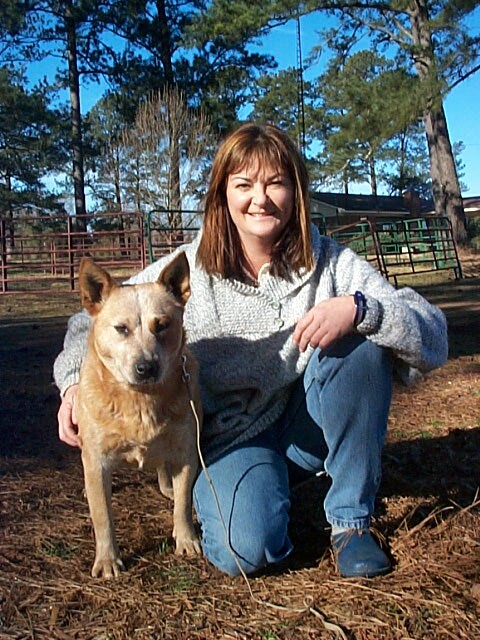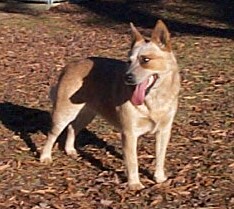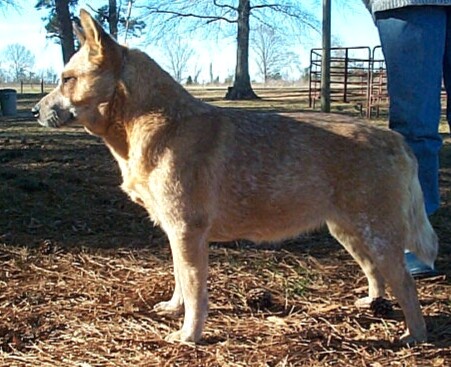 Alina's sire: "Jackie" Ch.Landmaster U Show Them How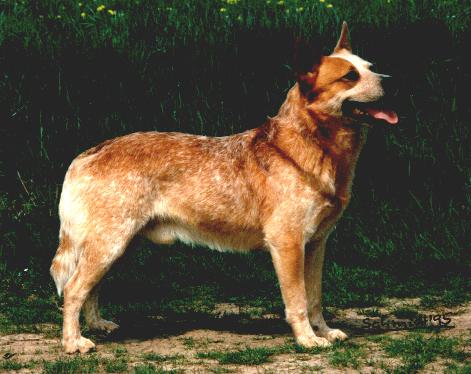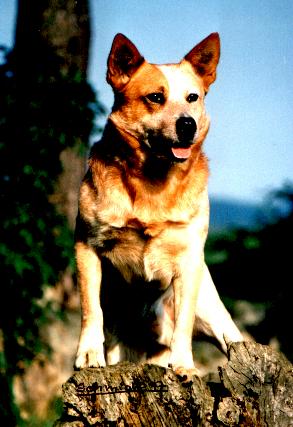 Alina's dam: "Bea" Cattlefarm's Blue Beaver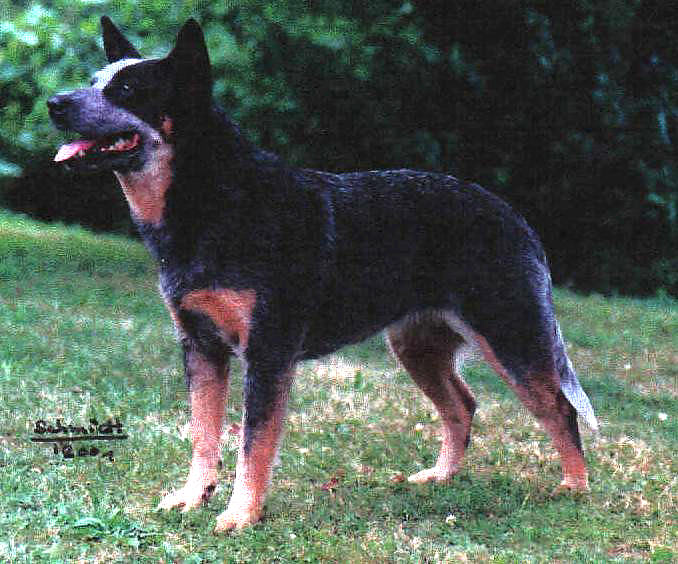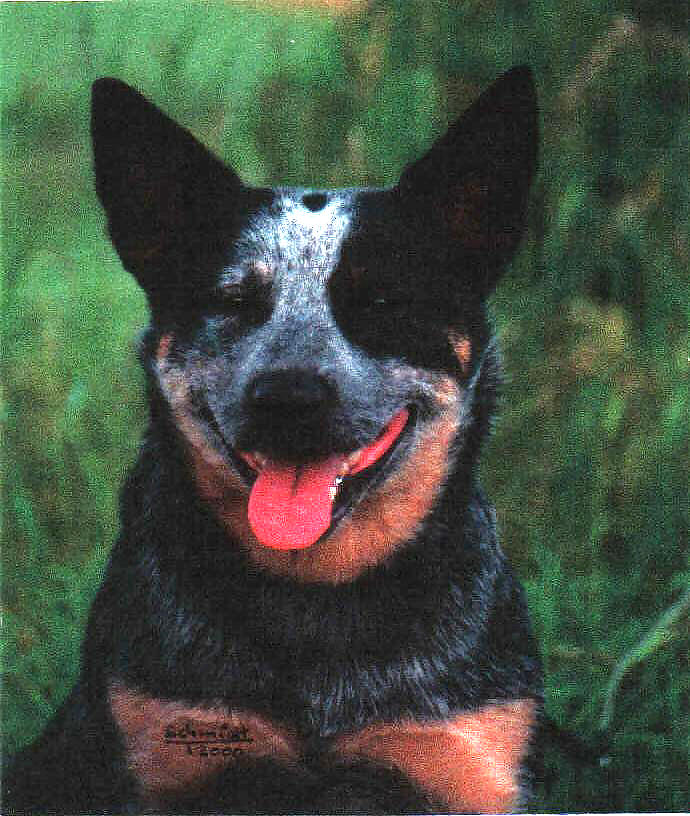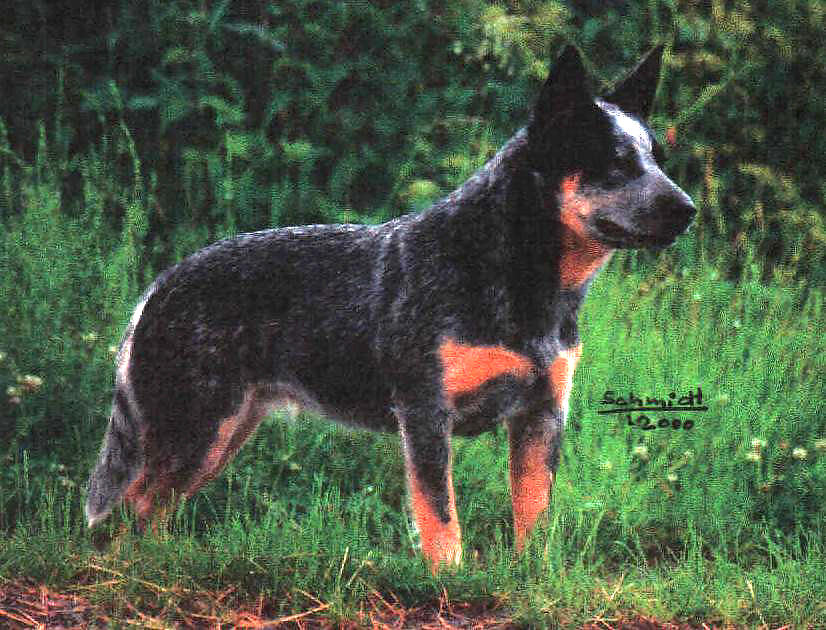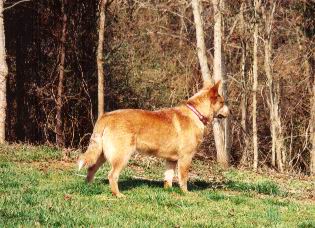 One of Alina's sons in Tennesse!
HOME | CURRENT LITTER | CHAMPIONS | BLOODLILNES | PUPPIES | PUPPY HOPEFULS | PHOTO GALLERY | PEDIGREES | HORSES | ALINA | LOVEY | CRUSH | TANK | PINKY | SKYE | HAY | BRIANNA | CONTRACT | LINKS |